January 29th, 2019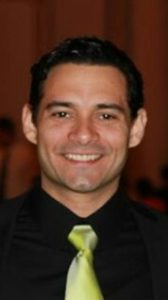 We are pleased to announce that Dr. Antonio Maceda-Johnson has joined the Burman Dental team
Dr. Maceda exhibits the qualities we believe make him a perfect fit for our team: integrity, professionalism, desire to treat our patients conservatively and comfortably, and the understanding that overall well-being is imperative. He is patient, caring, and friendly.
With our expanding patient base and our ongoing desire to provide the best dental care available in our area, Dr. Maceda has started working on Fridays and will be adding more hours to his schedule shortly.
Dr. Maceda received his Doctor of Dental Medicine (DMD) degree from the Boston University Henry M. Goldman School of Dental Medicine in May 2015, graduating Magna Cum Laude. Currently he is continuing his education with coursework in Dental Implantology.
When not treating patients or expanding his dental knowledge, Dr. Maceda enjoys playing guitar, hiking, snowboarding, traveling, rock climbing (at the gym), and learning languages; he is fluent in Spanish and speaks Portuguese and Italian at an intermediate level. He has a black belt in Karate, plays the piano, and paints. Recently, he began scuba diving and horseback riding.
We are lucky to have found a practitioner who will uphold the high quality of service our patients have become accustomed to in our practice and we look forward to personally introducing him to you.
"Dr. Maceda is great, gentle, caring, explains things in simple terms and made my experience a positive one. I have had bad experiences with dentists in the past, he has changed that for me. Thank you Dr. M."          - M in Melbourne, FL
Give Burman Dental a call at 561.404.4325 to schedule your next visit with Dr. Maceda